MovieBox Pro application is ready to install for your device with different methods. SReader EPUB & TXT is one of the best application in App Store which can use to install this application for your device. Why SReader important ? This application will provide non revoke feature for users. So Apple users can keep MovieBox Pro application with their devices without revoking using this method. We can recommend this method for all MovieBox Pro application lovers, Please follow these methods & touch with this app.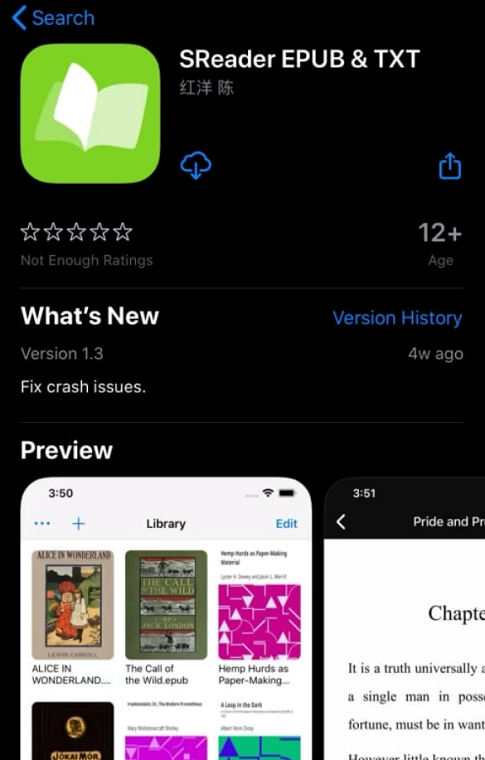 How to install MovieBox Pro with SReader for your Device
You have two methods to install MovieBox Pro application with SReader for your device.
Method 1
First Open App store & Search as "SReadr EPUB & TXT " – > Tap Get & install to your Device
Then follow link & install MovieBox Pro with official direct download – Click Here
Then You can see SReader direct download installation link in the MoviBox Pro – > Tap it
Now Login with your Gmail account – > Then MovieBox Pro will ask to enter invitation code to activate account (You are unable to activate account without invitation code)
Finally you can touch with MovieBox Pro application
Tap your favorite movies & download/watch unlimited movies online/offline
Method 2
After installation completed – > Follow our direct download link to install MovieBox for your device
Then user unable to see MovieBox app in your device home screen. This moment tap SReader in your device home screen
Then open SReader -> Tap + icon in the upper left hand corner
Tap Google Drive > Tap Continue > Enter your Gmail address with invite code
Now you can see MovieBox Pro is working fine with your device
All users are unable to find SReader & MovieBox Pro separated icons in the device home screen. SReader is now your new MovieBox Pro icon in the device home screen. You can tap it to open MovieBox Pro application.