You can feel bigger experience with MovieBox Pro AppleTV version. MovieBox Pro application is ready to embed for your AppleTV model. This is really advantage for all AppleTV users, Because MovieBox application is not compatible to install for AppleTV model. But MovieBox Pro is compatible with Pro model. Are you Apple User ? This will be really happy news for all of you to install this amazing application to your device. This application is not available with Apple app store. You can follow these guides to install MovieBox Pro properly to your Apple TV model.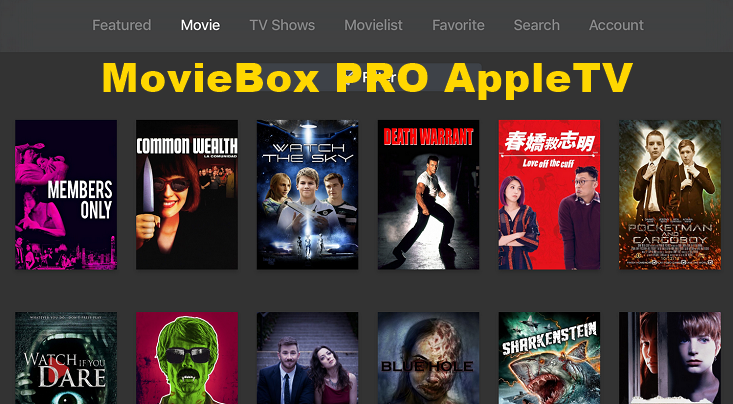 MovieBox Pro AppleTV – Requirements & Features
Support only for Apple TV 4, Apple TV 4K
Users can handle application without phone
You can download app without jailbreaking
Huge Movies/TV Shows store (more than 10000)
Free & VIP versions are ready with user requirements
Can install MovieBox Pro for Apple TV3 ? No, This application is unable to install for Apple TV 3, TV 2 models. You can follow alternative applications like netflex instead of MovieBox Pro version. However MovieBox Pro you can mirroring concept to watch movies with Apple TV 3 models. You can follow our Apple TV 3 tutorial guide for further information.
How to install MovieBox Pro for Apple TV
Download TestFlight application for your iPhone & Apple TV with App store (All users need to install this application using your one Apple ID).
Tap Invitation link appear in your iPhone, This code will be automatically generated to your device. Wait observe process.
MovieBox Pro application will appear with your iPhone & TV well.
If application not installed with invitation code, Please email to moviebox pro support team. They will recover it as soon as possible. All VIP users can touch with additional features with this new Pro version. Please follow proper method to install application for your device. Because many MovieBox Pro related fake applications are ready to install online for your device.
If you have any help regarding MovieBox Pro application installation for your Apple TV model. Please comment to us..