This is one of the best method to download and install MovieBox Pro latest version for your device. SideLoadly is online based application which is most famous within Ios users. You can use this application to download and install third party applications for your device. SideLoadly is secure method to get your favorite applications without jailbreak. This is really advantage for all users, Because this method is using your personal computer to download application. You can follow our tutorial based guides to download MovieBox Pro application with amazing application.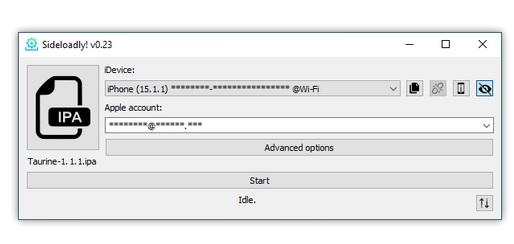 SideLoadly features for You
You can install apps without jailbreak, Risk free and secure for you
Side load apps easily just drag and drop IPA files
Support wide range of Ios versions – Ios 7 to Ios 16, So most of the iPhone/iPad models can download application easily
Users can touch with WiFi connection or USB cable to install applications
Users can easily remove IPA restrictions using SideLoadly
You can change application name in home screen
Direct Download Links
You can follow below direct download links to get application for Windows/MAC Running computers
Download SideLoadly Windows 32 Bit/ Windows 64 bit /MAC OS
Important – Windows users are required to install web version of iTunes. SideLoadly application developers are recommend to install non MicroSoft store version. Click here to download app.
How to download and install MovieBox Pro with SideLoadly
First Download applications from above direct download links.
Execute application and install SideLoadly for your computer, Better to run application with administrator mode
Then Drag and Drop IPA file to the SideLoadly application.
Then you want to enter Apple ID and Password and click start to continue installation process. Perhaps you may want to enter code sent by phone for account verification.
Now you are ready to download MovieBox Pro application for your device.
If you already have account, Login to the application with your Gmail account. New users are required to get invitation code and before install application for your device.
Click Here to follow Our invitation Code Guides