Movie Box is the best way to watch / download movies and TV shows on mobile. New MovieBox PRO app comes with regular free version and VIP premium version. MovieBox Pro VIP is getting much more popular because it offers many more features than regular version for Android and iOS users. Are you interesting with MovieBox Pro VIP? You can follow our direct download link to install MovieBox Pro premium version to your device.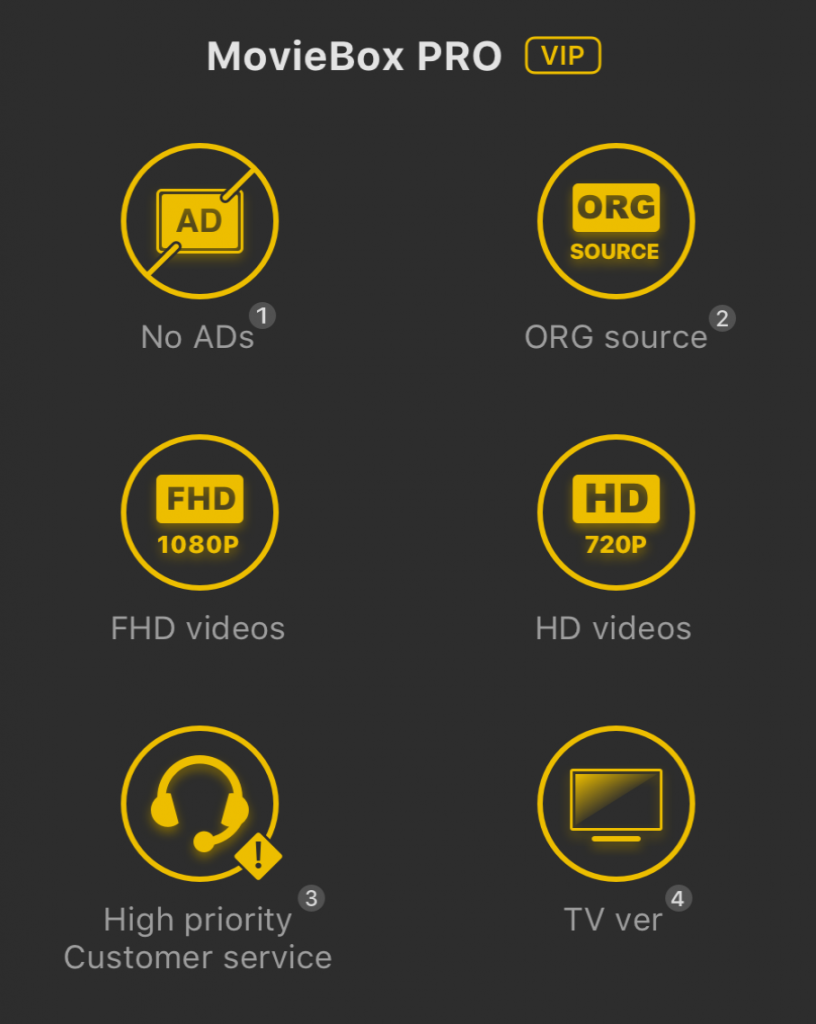 MovieBox Pro application VIP version is unable to install directly to your device. First you have to install regular version for your device, then you can upgrade this regular version to the premium version to get additional features.
MovieBox Pro VIP features – Android
No advertisements within application
HD / FHD videos for users
Flexible TV version with regular support
Priority for VIP customers with online/offline support
ORG source
How to install MovieBox Pro VIP version for your device
First install regular free version of MovieBox Pro app from above official direct download link
Then open the app on your home screen and tap Hexagon icon in the upper right corner
Then tap "VIP" tab in the upper menu and tap "Plans & Pricing"
Now you can see three flexible pricing options (1 Month $3.99, 6 Months $2.99 per month, 12 Months $1.99 per month). Select one option you like and tap on "PAY" (PayPal is the only payment option currently, therefore you need to have a PayPal account to proceed payment for MovieBox Pro VIP)
Then your current version will be upgrade to the  MovieBox Pro VIP version within few seconds.
Now you can enjoy the premium features of the MovieBox Pro such as No Ads, FHD videos, High Priority, TV version with VIP version.
Unable to upgrade to MovieBox Pro VIP
Reboot your device & try to upgrade to VIP version again
You can uninstall application – > Then follow our direct download link to install – > Upgrade to VIP version
MovieBox Pro VIP members need to renew their membership after one year of time. MovieBox Pro dedicated support team will help you any moment for VIP members. Please message to support@movieboxpro.app if any question.